Optimum Health Chiropractic Reviews
Dr. Dawn Cute
What Patients are Saying About Our Practice…
She's a great chiropractor, friend and most of all my sister!!!
Dr. Cute is a fine professional. She conducts her practice with a confident presence while providing appropriate treatment and advice. Optimum Health Chiropractic offers massage therapy and reflexology to complement her chiropractic care. This is an excellent practice!
Going to Optimum Health is not only a doctor's visit, it is a "feel good" visit. Dawn & Rebecca are like life long friends and at the same time very professional. Each patient is made to feel special. Dr. Cute is thoughtful and caring. Rebecca is the "Front desk that pulls it all together!" They are two of my favorite people!
I've been coming to Dr. Cute for years, she is truly the best! Also the massage therapist is amazing!!! Great office with great people! Highly recommend!
Dawn Cute not only is she the best chiropractor,she also does a lot for the community whenever Salon Glam does any type of community events she is always there to help us , she really knows what she is doing . I highly recommend her
Wow! I've been seeing Dr. Cute since the first of October (2017). In 2 months she has improved my posture and balance! I am noticing that my mobility is more agile too! I couldn't recommend her more highly.
I've been seeing Dr. Cute for approximately 8 years. When  I first came to Dr. Cute I had chronic back pain; upper and lower. I knew that I had stenosis of the spine but things were getting progressively worse. Even though I was exercising on a regular basis I was always hurting. One day while exercising I prayed to God that he would help my body to stop hurting. Instantly, Dr. Cutes' face and name can to mind. I knew that Dr. Cute was a chiropractor and I said to the Lord, you know how I feel about Chiropractors. (I had a bad experience years ago and was cautious about returning to one). But this time was different. I could not stop thinking about Dawn Cute. She had been a student when I was a teacher many moons ago. Although I was not Dawn's teacher, I knew her family well and on occasion I had been her substitute teacher. I mentioned the prayer and the answer to my husband and he encouraged me to give her a shot. I thank God many times over that I "found" Dr. Cute. Within days and weeks my pain began to subside. She worked on my body and made suggestions that have been life changing. I will always have Stenosis of the Spine but I don't always have to have severe pain. I am truly able to function again. I live a full life and have tons of fun with my husband, my children and my grandchildren. I also learned that getting into a swimming pool allows me to exercise once again and feel better on a daily basis. I continue to see Dr. Cute at least once a week and sometimes twice a week depending on my circumstances. I now believe in Chiropractors. And I truly believe in Dr. Cute and her wonderful staff.
Went to Dr. Dawn for help with a muscle spasm in my neck. Before leaving her office I felt 100% better. Two of my athletic daughters are going for help too. They are better also. Highly recommend!
I've been a patient of Dr. Cute for over 12 years my initial visit was related to having excruciating headaches… as many of us are guilty of doing I self diagnosed myself with a brain tumor because nothing would relieve the pain. Dr. Cute immediately calmed me down adjusted my body and explained to me the many benefits of Chiropractic Care. I left her office feeling so much better…I gave up my silly brain tumor diagnosis ! It took a few more visits to feel complete relief, but I can honestly say I haven't suffered with a headache that intense ever again ! I am on a maintenance program which I believe plays an enormous part in my general good health ! Proper alignment is the key to your body performing at it's peak level!
Friendly staff always happy to see you can brighten up your day. Dr Cute is very detail oriented and genuinely cares for your personal wellbeing.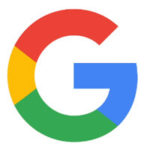 We'd Love Your Feedback…
Choose a Social Network Below to Help Us Out with a Review of Your Own!