Optimum Health Chiropractic Reviews
Dr. Dawn Cute
What Patients are Saying About Our Practice…
Great, caring staff! That's what makes the difference.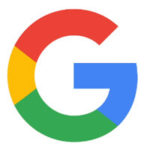 I have been seeing Dr cute since I was 12, I am now 29 for scoliosis, and now occasionally for back pain. After my visits I always feel so much better. Becky is awesome and friendly. The office is always very clean and tidy.
I hurt my back doing dead lifts at the gym- it was so bad I couldn't walk. Dr. Cute helped me a lot- she was direct and very straightforward regarding what would fix my injury. She also helped me realize that choices I made everyday (i.e. stretching) had long term impacts on my health. I wish I would have seen her before my injury because I know now, that it could have been prevented.
I have been a patient since it has opened. I have brought my children to Dr. Cute since they were babies. I have a fear of doctors but here I feel like I am with family. Excellent and knowledgeable care. Warm and welcoming staff!
Wow! I've been seeing Dr. Cute since the first of October (2017). In 2 months she has improved my posture and balance! I am noticing that my mobility is more agile too! I couldn't recommend her more highly.
I have had migraines since I was young, I would get them several times a week and often so bad they were debilitating. I tried every medication under the sun, Botox Injections and Acupuncture but nothing helped me until I started going to Dr Cute! I have been going to Optimum Chiropractic for years now and since I started I have had less than a handful of migraines and it is usually because my schedule was so busy I wasn't able to get in to see her for a while.
Going to Optimum Health is not only a doctor's visit, it is a "feel good" visit. Dawn & Rebecca are like life long friends and at the same time very professional. Each patient is made to feel special. Dr. Cute is thoughtful and caring. Rebecca is the "Front desk that pulls it all together!" They are two of my favorite people!
The best chiropractor ever. I was in a ton of pain this week. Dr. Cute was able to fit me in and I left feeling amazing.
Went to Dr. Dawn for help with a muscle spasm in my neck. Before leaving her office I felt 100% better. Two of my athletic daughters are going for help too. They are better also. Highly recommend!
Dr. Cute is a fine professional. She conducts her practice with a confident presence while providing appropriate treatment and advice. Optimum Health Chiropractic offers massage therapy and reflexology to complement her chiropractic care. This is an excellent practice!
We'd Love Your Feedback…
Choose a Social Network Below to Help Us Out with a Review of Your Own!