Optimum Health Chiropractic Reviews
Dr. Dawn Cute
What Patients are Saying About Our Practice…
She's a great chiropractor, friend and most of all my sister!!!
I have been a patient since it has opened. I have brought my children to Dr. Cute since they were babies. I have a fear of doctors but here I feel like I am with family. Excellent and knowledgeable care. Warm and welcoming staff!
Going to Optimum Health is not only a doctor's visit, it is a "feel good" visit. Dawn & Rebecca are like life long friends and at the same time very professional. Each patient is made to feel special. Dr. Cute is thoughtful and caring. Rebecca is the "Front desk that pulls it all together!" They are two of my favorite people!
I have had migraines since I was young, I would get them several times a week and often so bad they were debilitating. I tried every medication under the sun, Botox Injections and Acupuncture but nothing helped me until I started going to Dr Cute! I have been going to Optimum Chiropractic for years now and since I started I have had less than a handful of migraines and it is usually because my schedule was so busy I wasn't able to get in to see her for a while.
THE BEST. Have been going for years. Even moved out of state; however, still come back for adjustments. Recommend highly! *****
I've been a patient of Dr. Cute for over 12 years my initial visit was related to having excruciating headaches… as many of us are guilty of doing I self diagnosed myself with a brain tumor because nothing would relieve the pain. Dr. Cute immediately calmed me down adjusted my body and explained to me the many benefits of Chiropractic Care. I left her office feeling so much better…I gave up my silly brain tumor diagnosis ! It took a few more visits to feel complete relief, but I can honestly say I haven't suffered with a headache that intense ever again ! I am on a maintenance program which I believe plays an enormous part in my general good health ! Proper alignment is the key to your body performing at it's peak level!
Wow! I've been seeing Dr. Cute since the first of October (2017). In 2 months she has improved my posture and balance! I am noticing that my mobility is more agile too! I couldn't recommend her more highly.
OHCC is smply the best! From Becky to Dr. Dawn Cute to the massage/reflexology group, they work as a team to get you feeling 100%. I had the worst stiff neck and could barely turn my head, or move without crying. I made an appt. with Dr. Cute and so thankful I did. After a few visits I was pain free and back to having full range of motion. No medicines just her magic. I believe keeping up with regular visits keeps my overall health in check. I highly recommend going in to see Dr. Cute!
I've been coming to Dr. Cute for years, she is truly the best! Also the massage therapist is amazing!!! Great office with great people! Highly recommend!
Friendly staff always happy to see you can brighten up your day. Dr Cute is very detail oriented and genuinely cares for your personal wellbeing.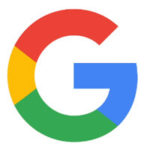 We'd Love Your Feedback…
Choose a Social Network Below to Help Us Out with a Review of Your Own!